FREE BOX : FINGER VEIN PATTERN AUTHENTICATION
Facilitates high security with various types of authentication methods and features user-friendly operations.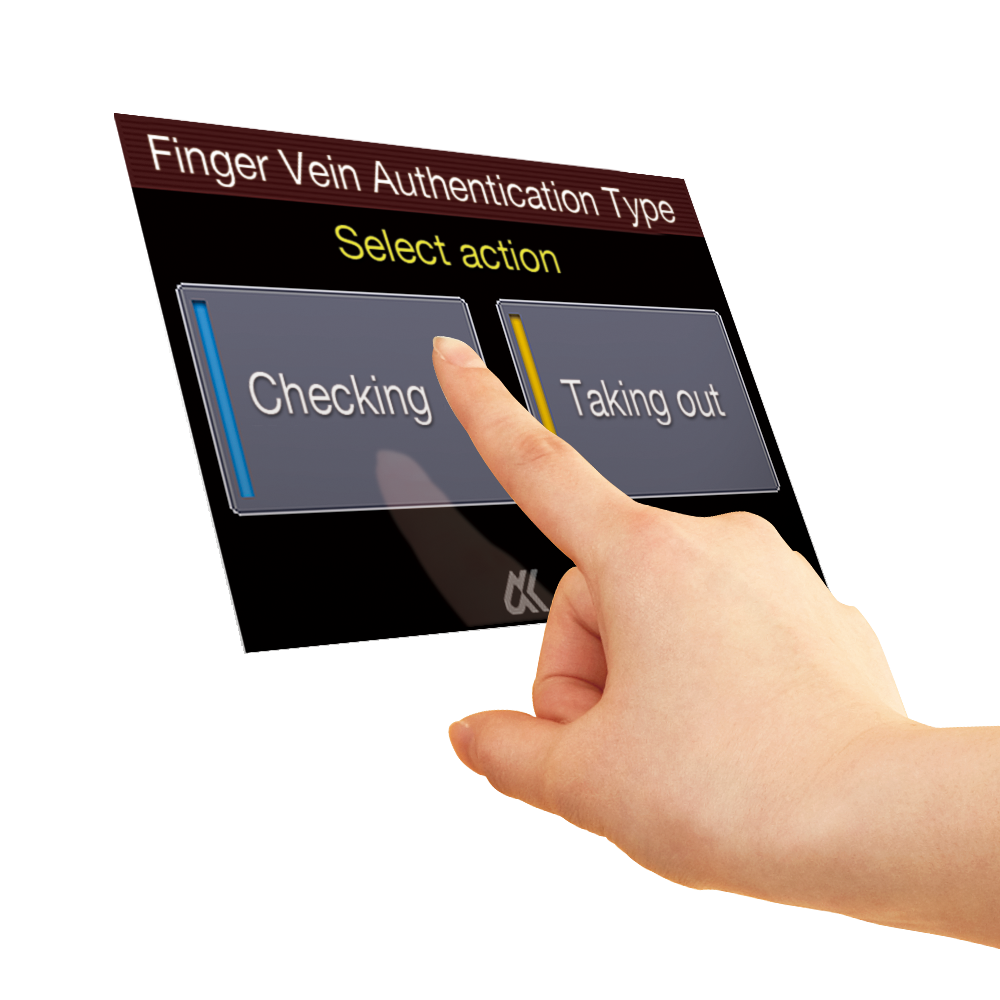 HUMAN MACHINE INTERFACE
---
To be supported by color touch panel & voice guidance and can see touch panel friendly by good color combination

DESIGNS MAKE HARMONIZE INTERIOR
---
With Piano black color and arch handles, it lets harmonize to wide range interior.
OUTSTANDING JAPANESE REFERENCE
---
Since we started manufacturing and selling lockers for the first time in Japan in 1964 as maker leader.
USAGE HISTORY
---
Can keep up to 4000 records, also output to SD card.
*SD card is an option.
---